Marathon journey - October 2018
My son ran in the Bilbao Night Marathon and we thought, for no clear reason, that it would be a good idea to be there. Like most sensible people, we don't mind flying but we can't stand airports so we decided to drive. Naturally I sniffed a wine buying opportunity.
On the way down we stayed overnight at Angoulême, a pleasant walled town on a hill with an excellent central market (Les Halles d'Angoulême) selling all kinds of gastronomic treats. Bilbao was naturally packed (with 15,000 runners and hangers on) and there were no gastronomic treats available because every table in every restaurant was booked. We bought the heroic youth a celebratory slice of Spanish omelette the next morning and drove ourselves to Biarritz.
Biarritz was a favourite destination for the British aristocracy in Victorian and Edwardian times and many of the street names reflect that history. Though I didn't think that Allée Winston Churchill really needed a plaque explaining who this person was. Biarritz is like a Rough Guide user's Monte Carlo with surfers instead of superyacht owners.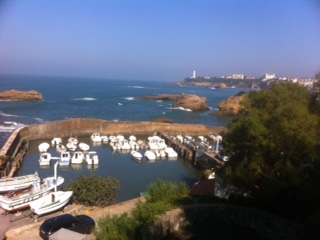 The next morning, having eaten a sensible breakfast of Gâteau Basque, we headed for Carcassonne via Castelnaudry, nominated by Elizabeth David as the home of cassoulet. A brief walk around confirmed that the restaurant owners of Castelnaudry are fully in agreement with her but we pressed on in search of wine from the local Cabardes area.
Cabardès is a unique French appellation just to the north west of Cacassonne. Obviously all appellations are unique but this one is uniquely unique in a particularly French way.
If you draw a line from Calais in the north to Carcasonne in the south you will find that there are grapes that are pretty much only found on the west side (Atlantic grapes) and others only to the east of the line (Mediterranean grapes). The main red wine grapes of Bordeaux are Cabernet Sauvignon, Merlot and Cabernet Franc. You will find these all over the west of France including most of the Loire. On the other side of France (Burgundy and the Rhone) you will find Pinot Noir, Gamay and Syrah (aka Shiraz). In terms of white, the Med scores Chardonnay, Sauvignon Blanc and Viognier. The Atlantic largely makes do with Chenin Blanc.
Cabardès is the only French appellation that blends Atlantic and Mediterranean grapes. The producers are not just allowed but obliged to do this. The result, presumably, is that no two producers' wines taste the same (I am making an assumption; I haven't tasted them all). This is great for small time wine snobs like me who are thrilled with the idea of discovering something esoteric and wonderful but obviously not so appealing for those who don't know much but know what they like.
As soon as we saw a sign to a producer we turned off the road and found ourselves at the Domaine des Sesquières an isolated property that appeared to be guarded by cats. These were unpromisingly soon joined by an elderly lady but then the proprietor himself appeared accompanied by an amiable but unsurprisingly scatty dog. I was not expecting a great tasting experience and so it proved but we were given some generous recommendations about where else to go and some warnings about closed roads following some disastrous flooding to the north of Carcassonne. Honour was satisfied by the purchase of a half case (at €9 a bottle) of 2015 "Prestige" which is 60% Atlantic (Cabernet Sauvignon, Merlot) and 40% Mediterranean (Syrah, Grenache).
Pennautier is 2 kilometres north of Carcassonne and here by a mixture of cursory research and luck we found
Chateau Auzias
. It grows twelve different grapes over 160 hectares and makes mostly reds but also some rosé and white. Once I had eliminated the oaked reds the choice was easy: 24 bottles of Petits Messieurs (25% Syrah - 25% Merlot - 25% Grenache - 25% Cabernet) at just under €7 a bottle. We were gifted a bottle of a new white blend of Chardonnay and Viognier which was also excellent.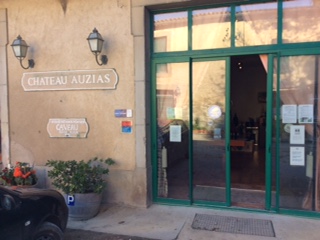 The centre of Carcassonne is a fortified town that is so perfect that it seems almost unreal.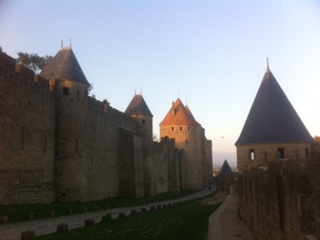 We satisfied our cassoulet craving here. We had a long way to go the next day and left at first light. So it came to pass that just before 09.30 I found myself unbreakfasted and tasting red wine.
Minervois is a relatively large appellation in the region known as Langeudoc-Roussillon. When I was a youth, Minervois was a cheap wine-lake product that you took to student parties. The wine is still competitively priced but informed consensus has it that the quality has soared.
We visited
Chateau Grave
, because I had drunk a bottle with the cassoulet the night before. Chateau Grave is a busy and welcoming operation a short distance off the D road from Carcassonne to Beziers.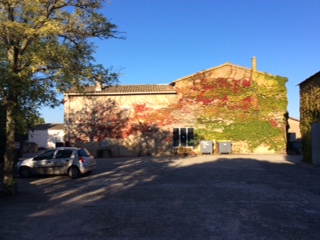 Having sniffed and dismissed the oaked offerings I bought a case of Expression rouge (€6.90 a bottle). This is a classic Mediterranean Syrah blended with Grenache and Carignan. I was slightly worried that my taste buds might not have been at their most functional but I have tried a bottle in more congenial circumstances and it was delicious.
A final and somewhat alarming curiousity - due, perhaps, to the bounty of the 2018 harvest, the estate has bottled some en primeur wine (Minervois nouveau!). We were given a bottle of 2018 red (the date was 23 October). I wouldn't buy it but it was truthfully not too bad and perhaps I shouldn't have used half the bottle for a boeuf Bourguignon.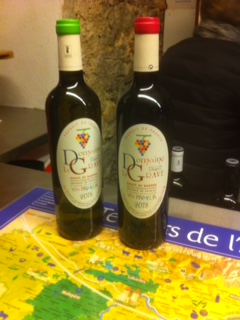 Appendix one - our hero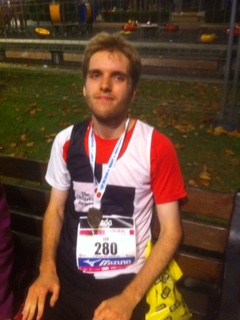 Appendix two - the French wine lovers' guide
Atlantic

Mediterranea

n
Bordeaux
Cabernet Sauvignon
Syrah
Rhone
(Buzet)
Merlot
Grenache
Cabernet Franc
Mourvedre
Petit Verdot
Cinsault
Malbec
Muscardin
Carmenere
Vaccaresse
Savuignon Blanc
Picpoul Noir
Semillon
Terret Noir
Muscadelle
Roussanne
Sauvignon Gris
Marsanne
Jurancon
Gros Manseng
Viognier
Petit Manseng
Bourboulenc
Courbu
Clairette
Madiran
Tannat
Grenache Blanc
Cabernet Franc
Picpoul Blance
Cabernet Sauvignon
Picardan
Fer
Muscat-Blanc
Petit Manseng
Carignan
Corbieres
Courbu
Grenache
Gros Manseng
Mourvedre
Savuignon Blanc
Syrah
Arrufiac
Cinsaut
Irouleguy
Tannat
Bourboulenc
Cabernet Sauvignon
Macebeu
Cabernet Franc
Marsanne
Gros Manseng
Roussanne
Petit Manseng
Vermentino
Petit Courbu
Grenache Blanc
Cahors
Malbec
Carignan
Minervois
Tannat
Grenache
Merlot
Mourvedre
Bearn
Tannat
Syrah
Cabernet Sauvignon
Liedoner Perut
Cabernet Franc
Viognier
Gros Manseng
Bourboulenc
Petit Manseng
Macebeu
Raffiat de Moncade
Marsanne
Bergerac
Cabernet Sauvignon
Roussanne
Merlot
Rolle
Cabernet Franc
Muscat
Malbec
Clairette Blanche
Merille
Carignan
Fitou
Savuignon Blanc
Grenache
Semillon
Mourvedre
Ugni Blanc
Syrah
Chenin Blanc
Liedoner Perut
Muscadelle
Muscat
Ondenc
Mauzac
Limoux
Tursan
Tannat
Chardonnay
Cabernet Franc
Chenin Blanc
Cabernet Sauvignon
Pinot Noir
Burgundy
Fer
Gamay
Chablis
Merlot
Cesar
Beaujolais
Baroque
Chardonnay
Gros Manseng
Aligoté
Chenin Blanc
Sauvignon Blanc
Petit Manseng
Sauvignon Blanc
Sancerre
Raffiat de Moncade
Pinot Noir
St Mont
Tannat
Sauvignon Blanc
Pouilly Fumé
Cabernet Franc
Chasselas
Cabernet Sauvignon
Carignan
Languedoc
Fer
Grenache
Merlot
Mourvedre
Gros Manseng
Syrah
Petit Manseng
Chardonnay
Petit Courbu
Sauvignon Blanc
Arrufiac
Chardonnay
Champagne
Clairette Blanche
Pinot Noir
Lavilledieu
Tannat
Pinot Meunier
Cabernet Franc
Sylvaner
Alsace
Negrette
Pinot Blanc
Gamay
Riesling
Syrah
Pinot Gris
Fer
Muscat d'Alsace
Migranet
Gewurztraminer
Fronton
Negrette
Pinot Noir
Cabernet Franc
Pinot Noir
Jura
Cabernet Sauvignon
Trousseau
Fer
Poulsard
Syrah
Chardonnay
Malbec
Savagnin
Gamay
Mourvedre
Provence
Cinsault
Grenache
Merille
Cinsault
Gaillac
Cabernet Franc
Tibouren
Cabernet Sauvignon
Carignan
Fer
Syrah
Syrah
Cabernet Sauvignon
Duras
Braquet
Gamay
Folle
Mauzac
Counoise
Sauvignon Blanc
Muscardin
Muscadelle
Terret Noir
Ondenc
Vaccaresse
Len de l'Ei
Rolle
Marcillac
Cabernet Franc
Clairette
Cabernet Sauvignon
Ugni Blanc
Fer
Semillion
Millau
Fer
Bourboulenc
Syrah
Grenache Blanc
Duras
Sauvignon Blanc
Gamay
Marsanne
Chenin Blanc
Spagnol
Mauzac
Pignero
Estaing
Fer
Picpoul
Gamay
Muscat
Cabernet Franc
Cabernet Sauvignon
Chenin Blanc
Mauzac
Touraine
Cabernet Franc
Vouvray
Cabernet Sauvignon
Malbec (Cot)
Pinot Noir
Gamay
Chenin Blanc
Sauvignon Blanc
Arbois
Chardonnay
Anjou
Chenin Blanc
Cabernet Franc
Gamay
Saumur
Cabernet Franc
Cabernet Sauvignon
Pineau d'Aunis
Chenin Blanc
Sauvignon Blanc
Chardonnay
Muscadet
Melon de Bourgogne
Cheverny
Romorantin
Cabardès
Cabernet Franc
Syrah
Cabardès
Cabernet Sauvignon
Grenache
Merlot