June 2016 - Burgundy and beyond
On the first night we stayed in La Courtille de Solutré, the only hotel in the village of Solutré-Pouilly. Happily, despite the lack of competition, it is a very good hotel with great food and a wine list that fully reflects the area.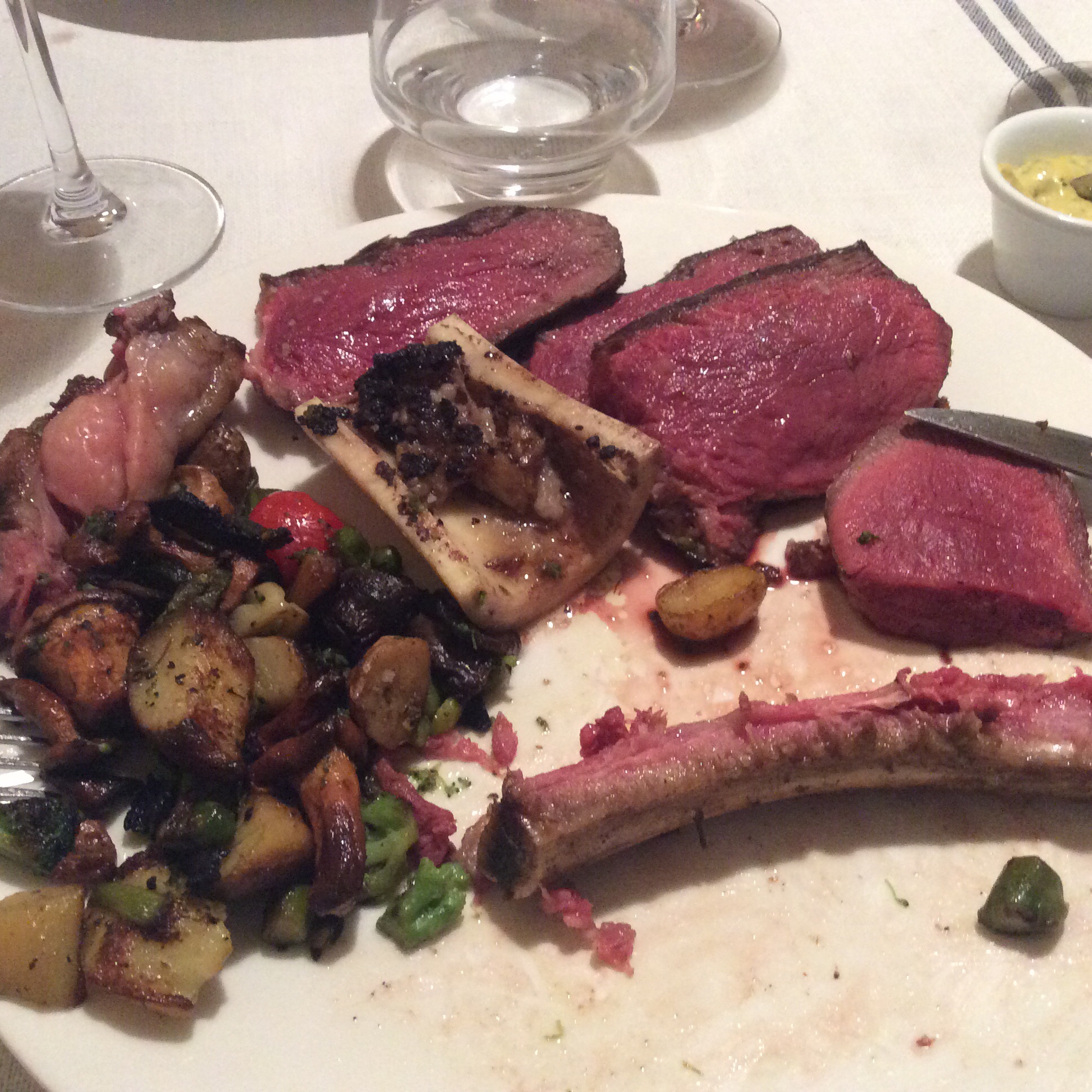 The next morning we drove up to Jacques Saumaize in Vergisson.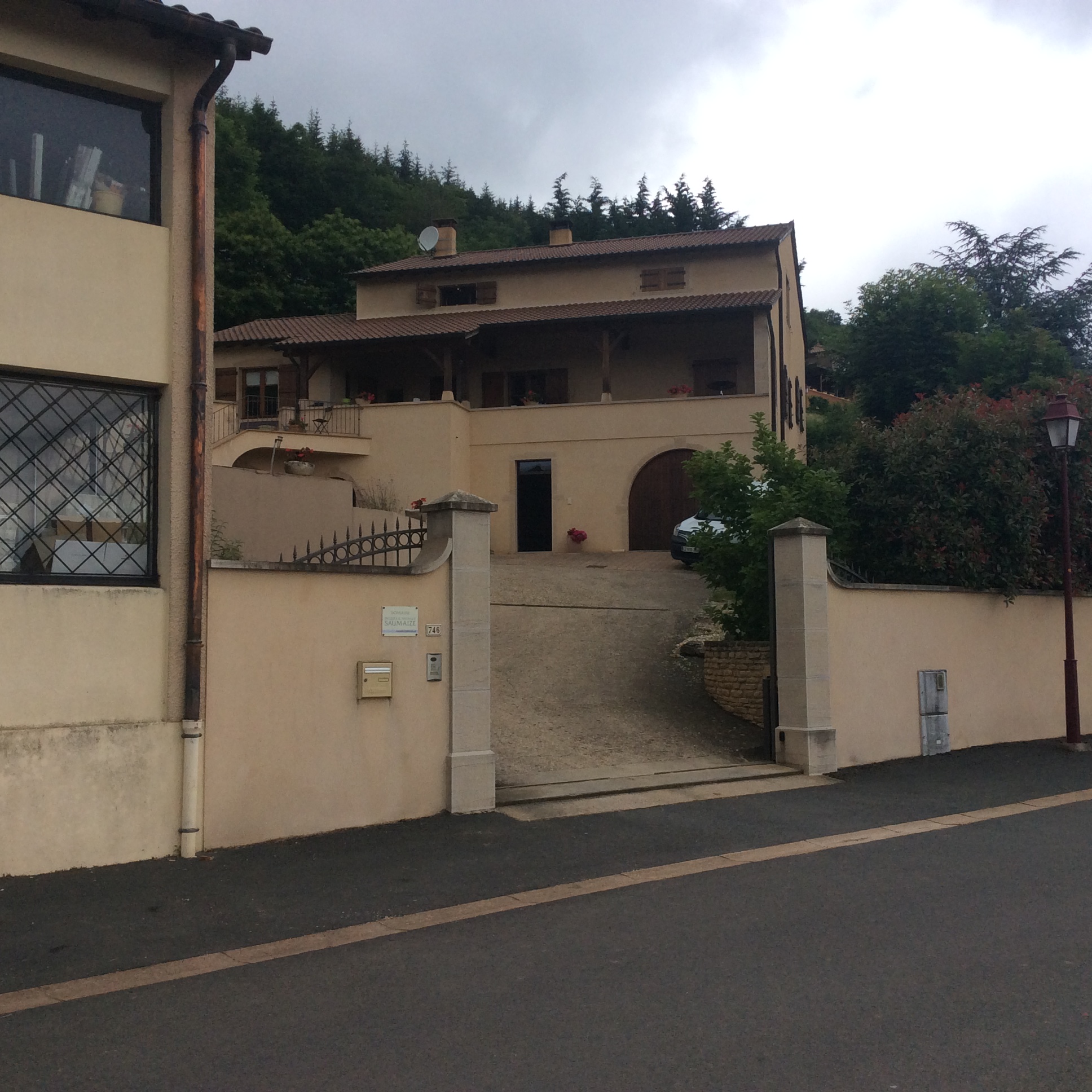 We were lucky to catch him in but he let us taste all his wine and we bought Macon-Villages, Saint Véran (very sharp but might soften with some age) and Pouilly-Fuissé. His vines have been badly hit by hailstones this year and he said that 2016 is "une catastrophe". The weather has made this year difficult in all the places we visited, as the picture of yellowing vines in Puligny-Montrachet shows.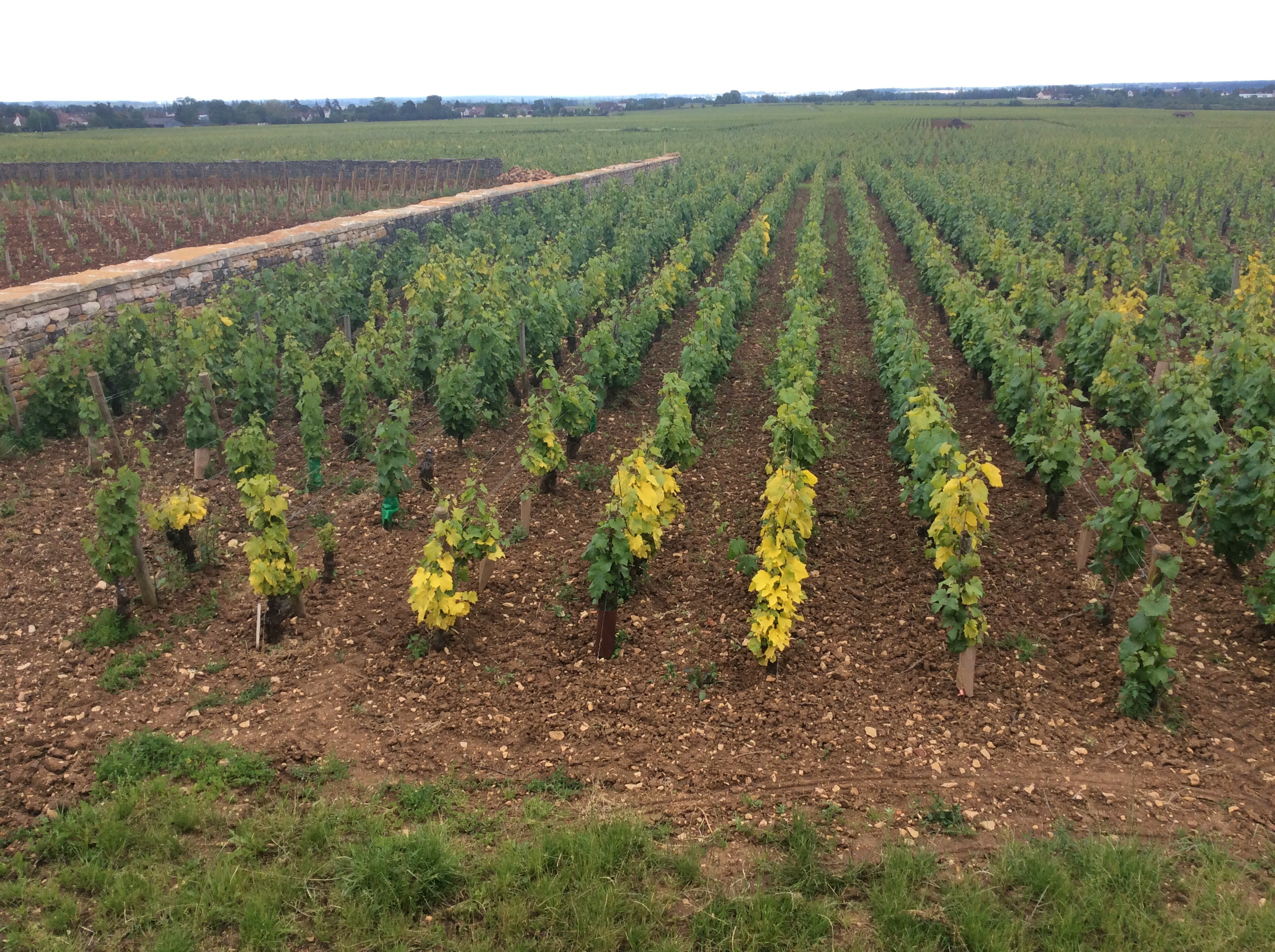 We next drove south west over the Roche de Solutré to Chiroubles and bought some typical Beaujolais from the Domaine Desmures. They offered 2013, 2014 and 2015. The latter was young and fruity so I bought some of that and the 2013 was smooth and clearly ready to drunk so I bought a case of that too.
Then to Fleurie and the Clos de la Roilette, a vineyard named after a racehorse, where we were served by Mlle Coudert, the proprietor's charming daughter who was on a break from studying chemistry at university. She is more interested in the pharma industry than in wine making but she seemed to appreciate the family product. This is an atypical Beaujolais being deeper and richer than usual.
Finally, with a slightly jaded palate, we drove to Uchizy to see Gérald Talmard who makes delicious and modestly priced Chardonnay, a really good quaffing summer wine. His new venture into Pinot Noir did not appeal to us.
On the second night we stayed at Le Vendangerot in Rully. Once again this is the only hotel in town but has a great restaurant and a wine list that features a high proportion of the producers in town.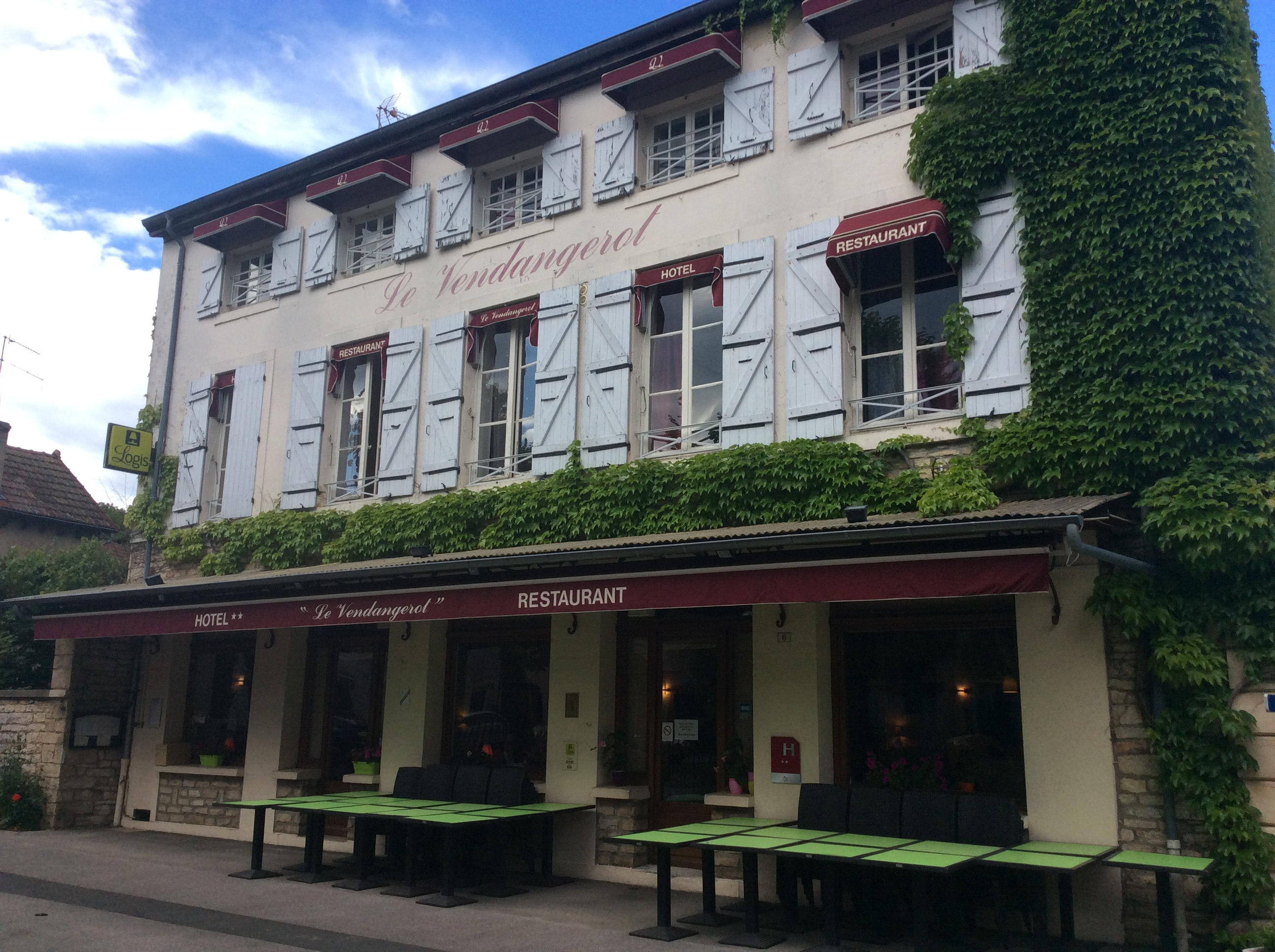 The next morning we failed to buy any wine because neither of the producers we know was in. Actually, that's not quite true. The grown up son of one of the wine makers was there but he refused to give us a tasting on the grounds that "it is Sunday, the Lord's day". This would have carried more conviction if I hadn't just seen him put his golf shoes in the boot of his car. But, hey, if they don't want to sell it to you, move on.
Next up the road to Domaine Prunier in Auxey-Duresses. Had we known what we were going to find in St Aubin an hour later we probably wouldn't have tried so hard to find something to like from a large but rather uninspiring selection. Having been told that these wines will take another five years to be at their best I gambled on six 2012 Monthelie and six 2013 Auxey-Duresses.
We then drove into the rather cramped village of St Aubin. Happily we discovered Bernard Prudhon or specifically the wine grower's daughter once again. This is the kind of domaine I like – a family home with washing on the line and a few chickens scratching around but a tasting room with, in this case, a small but powerful selection of fine and keenly priced wines. White St Aubin is a fairly sophisticated Burgundy that can be slightly sharp. I bought some red (Pinot Noir) for the simple reason that I already have more white than red in my cellar but the white was also very good. Domaine Prudhon is opposite the cemetery if you happen to be in the area.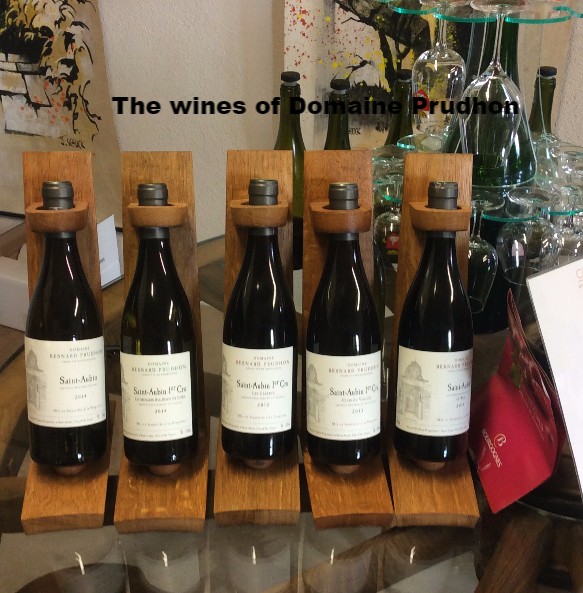 Having purchased some snail quiche in Mersault we had a picnic lunch on the way to Sancerre. We buy Sancerre wine from the village of Bué nearby. Chaumeau Balland et Fils offer red, white and rosé. The red didn't taste as good as I remember last year but it is very pleasant Pinot Noir at less than €8 a bottle.
Finally that day we went to Domaine de Villargeau in the Coteaux du Giennois. This area, on the opposite side of the Loire to Sancerre, is becoming a fashionable alternative to white Sancerre. Supposedly the diversity of the soil makes the Sauvignon Blanc more rounded. I don't know about that but the Genets Gris wine is delicious and were given a tasting despite interrupting a large family party.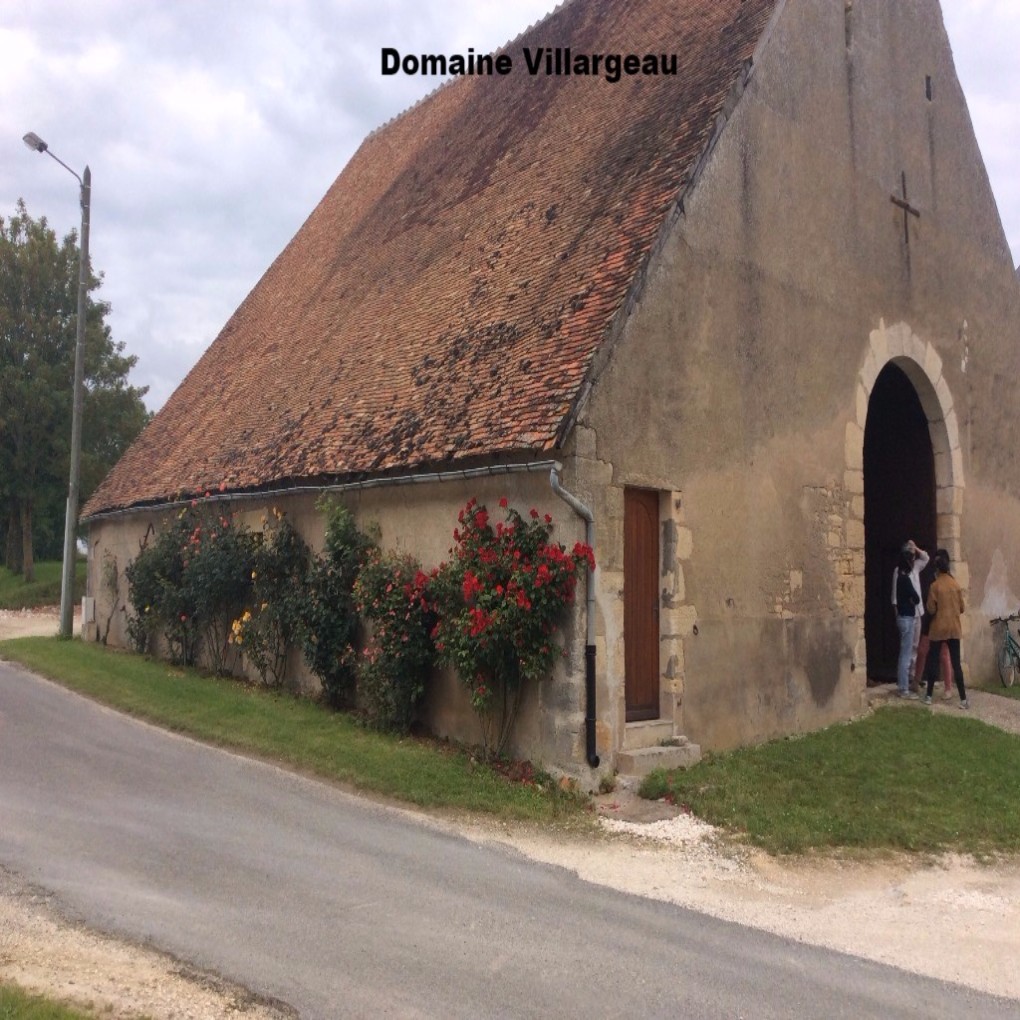 We stayed that night in Vezelay and ate in Le Bougainville restaurant which has excellent local food including a great cheese board.
On our final day of wine buying the back of the car was already making people laugh as it was nothing but a shifting landscape of wine boxes to which we now added.
M Renaud lives in a suburban bungalow at 11, chemin des fossée, Irancy and grows vegetables in his back garden but he knows how to make great pinot noir.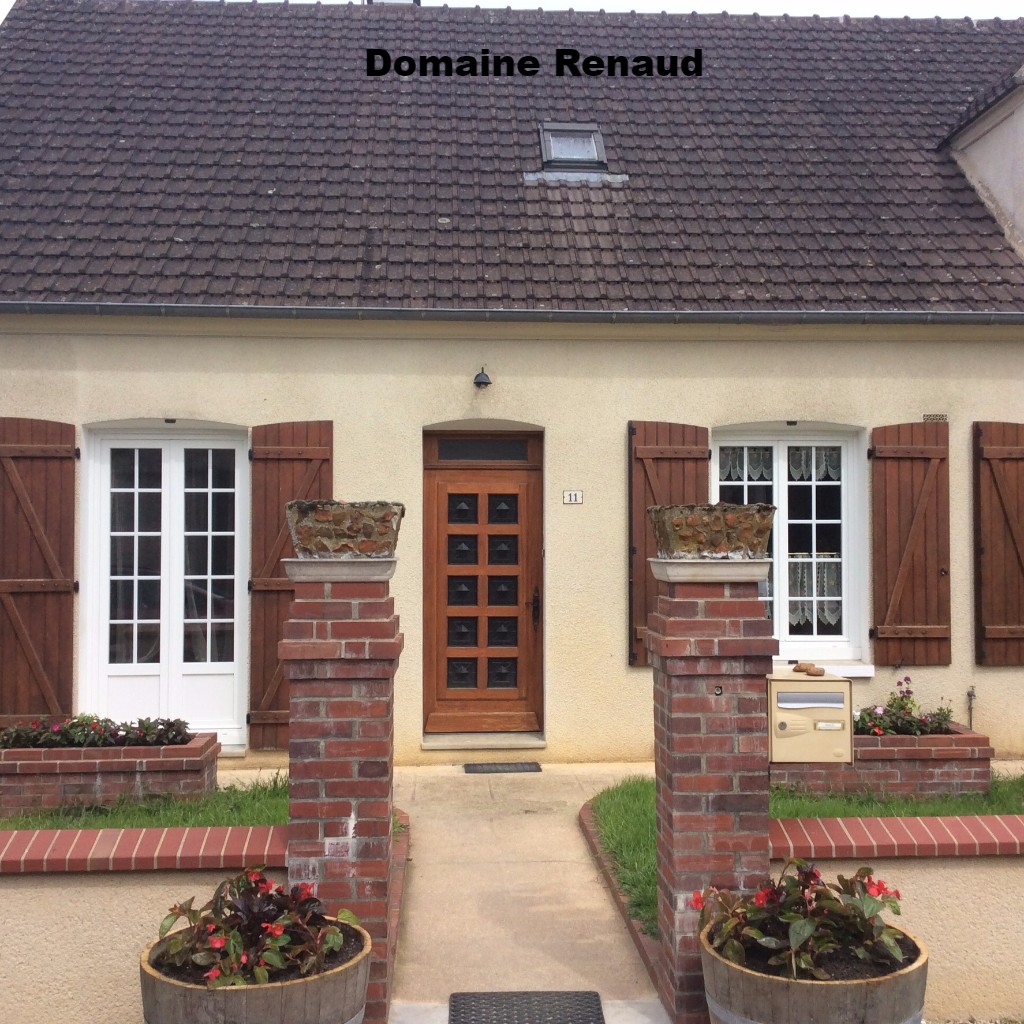 He is always curious about where we have been and how much we paid and over the years has started to raise the price of his wine to where it probably deserves to be. He is now making branded Les Mazelots (one of the best wine growing areas in Irancy) and very good it is. His neighbour, the fastidious M Ferrari also makes Mazelots but I bought some wine from an area that he considers the best in Irancy, Le Paradis.
Finally we visited the top man in Irancy, M Colinot. He was honest or enthusiastic enough to tell us that the as yet unbottled 2015 is the best wine he has ever made. He offered us some from the barrel and it certainly tasted very full and rich. Having been given this huge steer, we bought enough wine to be polite and resolved to return next year to wade into the 2015.
Our last night was spent in Troyes where Henry V signed a treaty to end the 100 years war and married the daughter of the French king. As it happened England played Slovakia that night in Euro 2016. The spirit of Agincourt was notable only by its complete absence as a dreadful 0-0 draw rightly had the French commentators laughing in anticipation of the humiliations that lay ahead for the English football team.
7��E�u